Availability:&nbsp&nbsp&nbsp&nbsp 32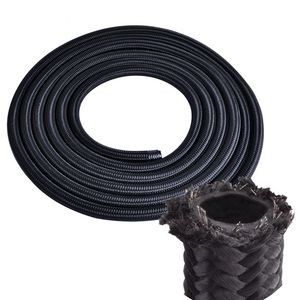 Nylon braided synthetic rubber hose (black). Perfect for application where flexibility is important and temperature are not too high.
The length is by the foot and is a continuous line unless asked by customer.
To buy 5 feet of hose select the size you want and put 5 in the quantity and click on Add to cart button.
Thank you for your review. It has been submitted to the admin for approval.
There are no reviews for the product