Availability:&nbsp&nbsp&nbsp&nbsp 32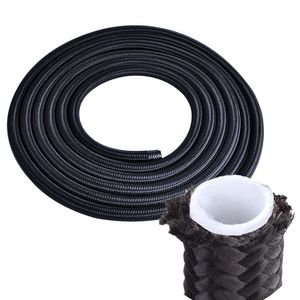 Nylon braided PTFE (Teflon) hose. Perfect for oil line, gas line or any chemical fluid. PTFE hoses are impermeable to chemicals which is perfect for gas line including ethanol.
The external diameter (OD) is smaller than rubber hose so it helps where space is limited.
The length is by the foot and is a continuous line unless asked by customer.
To buy 5 feet of hose select the size you want and put 5 in the quantity and click on Add to cart button.