Availability:&nbsp&nbsp&nbsp&nbsp 11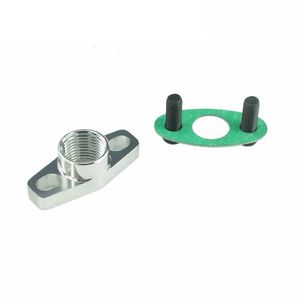 Oil drain kit for turbo made of aluminium.
The kit includes:
aluminium bracket (t3/t4 standard)
2 bolts
1 gasket
To be used with your current hose or use our adaptor to build your own kit:
Kit d'adaptateur pour le drain d'huile du turbo en aluminium. Le kit comprend:
adaptateur en aluminium (T3/T4 standard)
2 boulons
un joint d'étanchéité
À utiliser avec votre tuyau actuel ou utiliser notre adaptateur AN-10 et nos raccord pour construire votre retour d'huile sur mesure.
Related Products