Availability:&nbsp&nbsp&nbsp&nbsp 10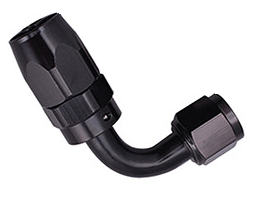 Swivel hose ends with angle of 90 degrees and 360 degrees rotation on both ends. This model is for rubber hoses only.
We have the following sizes
-4 AN (1/4")
-6 AN (3/8")
-8 AN (1/2")
-10 AN (5/8")
You must use the same size than the hose you are installing. (-8AN for 1/2" hose for example)
Thank you for your review. It has been submitted to the admin for approval.
There are no reviews for the product